Main content starts here, tab to start navigating
Virtual Cooking Classes!
Slide 1 of 5
Slide 2 of 5
Slide 3 of 5
Slide 4 of 5
Slide 5 of 5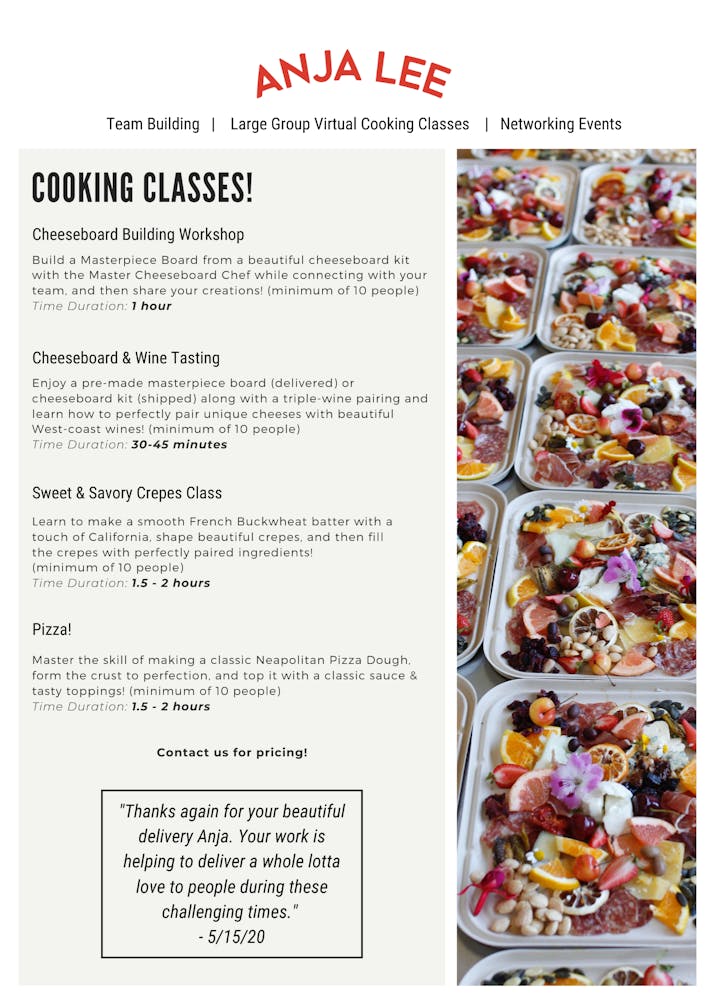 Cook, Taste & Craft with Chef Anja Lee!
We welcome a group of any size over 10 people for an exciting, action-packed cooking/crafting spree and tasting.
Please let us know your:
- Size of group
- Date & time you'd like to host this Zoom session
- Preferred type of class
- Amount of time for the class
- Location of attendees
- Allotted budget for the class
- The group's dietary restrictions
We are happy to work with you to create the perfect class!
Inquire now!